October 12-13, Berlin, Germany
ICEM SUMMIT
International Customer Experience Management Summit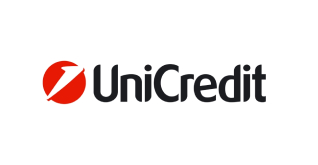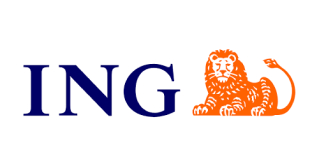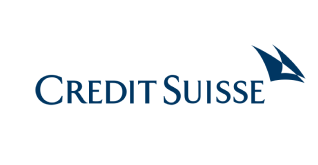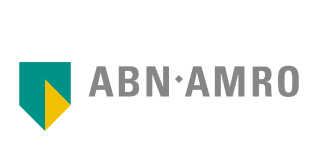 ICEM BERLIN 2021
Why Attend ICEM Summit Berlin 2021?
Customer Interaction has never been more important. The Covid-19 pandemic, social distancing, and lockdowns brought a sudden channel shift to digital self-service and remote channels as well as the need for greater remote working and consideration for customer and employee wellbeing. Mobilizing sudden, rapid transformational change has required new innovative approaches and for the whole organization to align its resources, strategy, and culture around the customer. The future success of each business will depend on its ability to adjust its customer experience to the new realities and expectations of customers as we move to a post-Covid world. I hope you will join me at this important conference as we explore the success, challenges, and lessons learned by some of the industry leaders defining the future of Contact Centers.
Topics of ICEM
Key Insights
Key insights from first day
Begin by creating a user journey map that includes touchpoints.

Identify and define gaps in the customer journey.

Meet your customers where they are.

Conduct customer persona research to understand your customer's goals.

Finding your customer in a sea of data. 

Interactive panel discussion

Live Q&A with experts
Key insights from second day
The top 10 customer service challenges and how to resolve them.

In a digital-first world, how can you streamline the consumer experience?

Why omnichannel experience (CX) is important for your business

Key reasons to move towards an omnichannel customer care model.

Personalising conversations with customers

Interactive panel discussion

Live Q&A with experts
Benefits of attending virtual summit
Live Presentations
1:1 Meetings
Breakout Rooms
AI Networking
In-Platform Calls
Digital Contents
Reserve my seat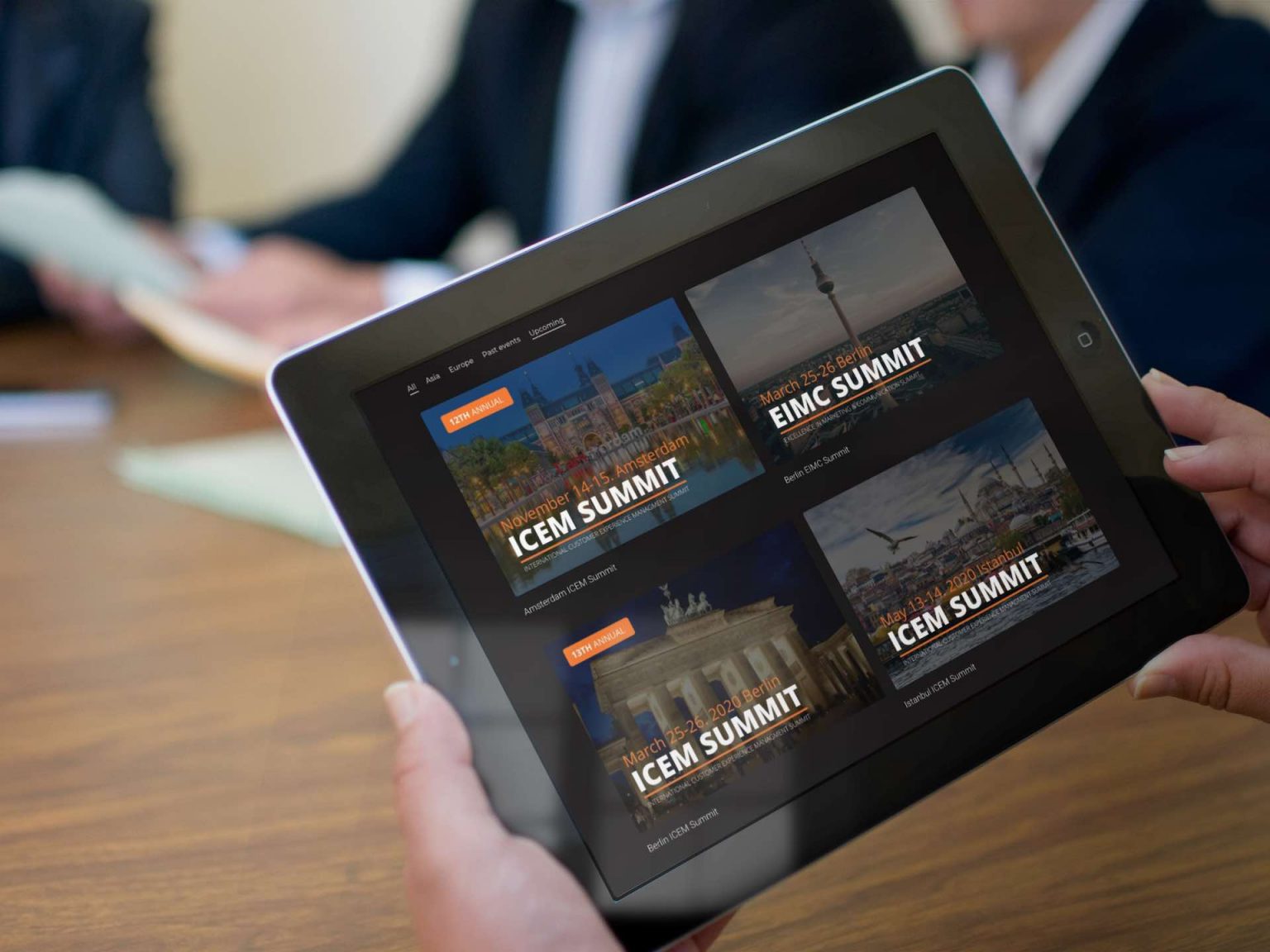 Well known industry leaders and emerging talents
Meet your speakers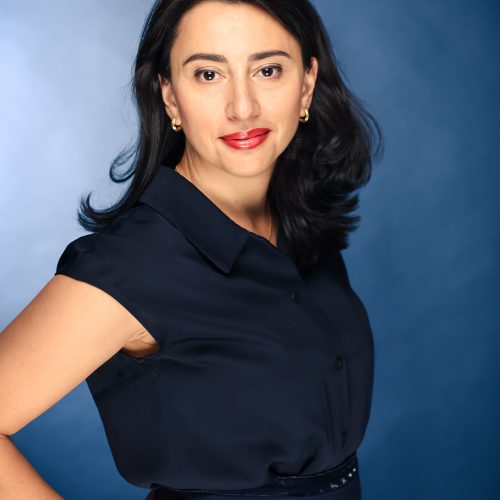 In the past 5+ years, I have been leading projects to shape future service design concepts for the
mobile and fixed-line business. My area of expertise includes user research, service design applied to retail experience and to Human Resources processes and organization I recently moved from Italy to the UK to join the Vodafone Global Design Studio, and I am very proud of being a User Research Manager in this amazing team.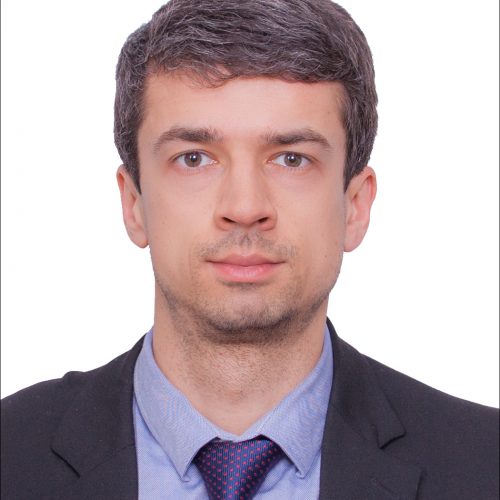 Customer centricity is more than my area of expertise: it's a deep-seated conviction!
From PR to marketing, I have built an expertise about Customer Relationship Management which
allows me to deal with strategic transformation topics with the strength that comes from knowledge
of operational realities. From CANAL+ to BNP Paribas through PMU and Boulanger, I have learned
that performance comes from both giving MEANING to actions and daily care to TEAMS.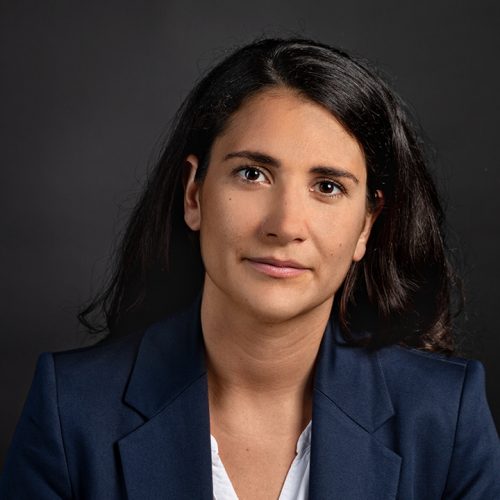 I am an open-minded and experienced Head of Customer Experience Consultants. I have a demonstrated history of working in the banking industry. Recently i am working on a next level concept development and execution of an CX insights framework to measure and steer on Customer Journeys and rNPS. I love to work in a dynamic, customer orriented, innovative environment. In my day-to-day work i use design thinking methods and work in agile scrum teams. I am always open to share knowledge and experiences.
Transforming tech-driven innovations into business and success! 20+ years of experience and track record in the field of telecommunication and digital markets. Product innovation professional with strong strategy and user-centered background. Project lead in numerous international projects - facilitating cross-functional international teams. Dynamic and empathetic motivator. High rate of achievement in driving projects and pilot implementations forward to success. High level of commitment with excellent communication skills and strong solution orientation.
Senior Customer Experience Manager @A1 Telekom Austria Group with over 10 Years of Experience in Telco Industry Driving and Executing Global Customer Experience Strategy with VOC in the Center of it Across the 7 Markets of A1 Telekom Austria Group.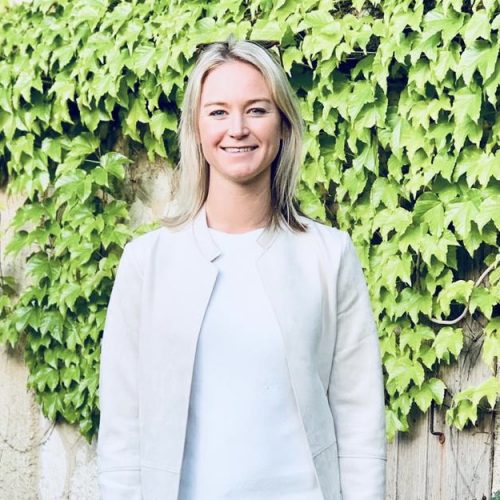 Lara has a passion for delivering value to customers in both B2B and B2C environments. Her experience spans across customer experience strategy, culture, insight, channel choice, innovation, and service excellence. Lara also completed her Digital Strategies for Business course at Columbia Business School.
An exciting project Lara recently worked on was taking a new product to market in under two weeks from inception to implementation. Lara is delighted to be speaking at the ICEM summit and is looking forward to getting involved in many of the CX conversations. Oh, did we mention that Lara is South African? Why does that matter? Well, naturally she is very passionate about rugby and wine. She is big on spending time with family and friends.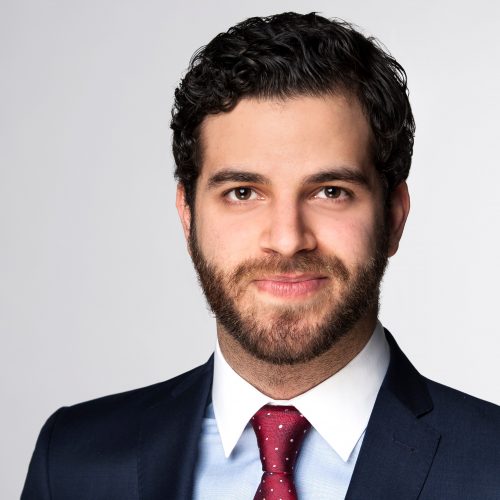 Koray leads the CX team at Vontobel and is a passionate expert for CX strategy, brand consulting and human-centric innovation design.
Koray has been involved in the implementation and anchoring of CX tactics and strategies for more than 7 years.
As an alumnus of the renowned Lund University as well as the HPI School of Design Thinking he specialized in international brand management and has already worked as a specialized CX consultant for international clients such as Porsche AG, KraussMaffei
Group, and Fraunhofer.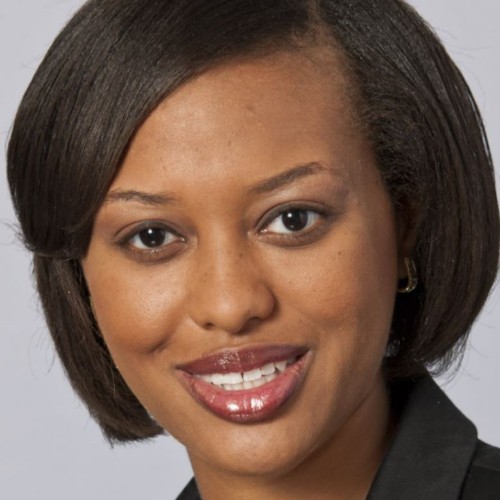 Chanel Washington creates a purpose driven narrative for factory automation with C-suite, management board members and sales representatives for THE IMPULSE Customer Experience Center, Germany. As an agile coach in end-to-end value chain optimization and new work focused on digital learning programs in the global digital factory network, Chanel has transformed HOW a company operates with the power of the WHY. For Chanel, "Digitalization equals transformation, may it be of thought, experiences, or innovation. Technology is an enabler in the human story. We create the narrative for the future." Every expertise develops the next. Roles such as global strategy expert for Siemens AG lead to the head of business excellence and strategy for the energy and digital industry in Chile. Chanel believes that what you learn should be shared in order to multiply the impact, create customer impact, and professional development.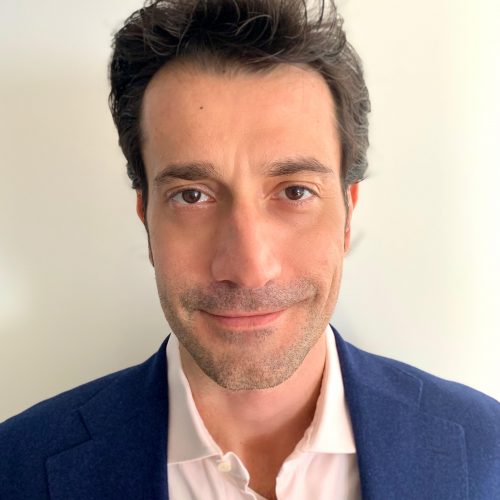 Italian born, Swiss naturalized, globetrotter, Beppe has built a diverse experience and network across industries, roles, and markets.
Driven by a commercial mindset, Beppe sits at the crossroads of consumer value, technology, people, and technical knowledge to foster innovation in insurance.
Besides his corporate role - helping large life & health insurers across the globe to deliver solutions - Beppe actively mentors startups and has lately co-founded the non profit think-tank Swiss Insurtech Hub.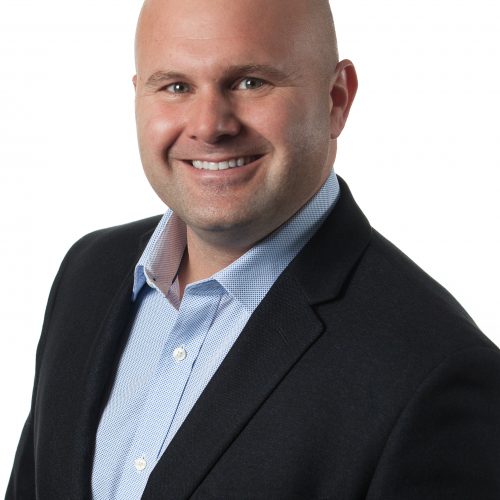 As Chief Marketing Officer, Baker Johnson is focused on driving corporate growth by evangelizing how UJET's ultra-modern, customer-and-user-centric approach to CX is radically disrupting the Contact Center ecosystem. He brings more than 15 years of leadership experience to the role of driving branding and data-driven strategy transformations to fuel SaaS growth. He joins UJET having most recently served as Chief of Staff for Cisco Contact Center, and previously in marketing leadership roles with CafeX and Serenova. He holds a degree in Marketing and Business Economics from Louisiana State University.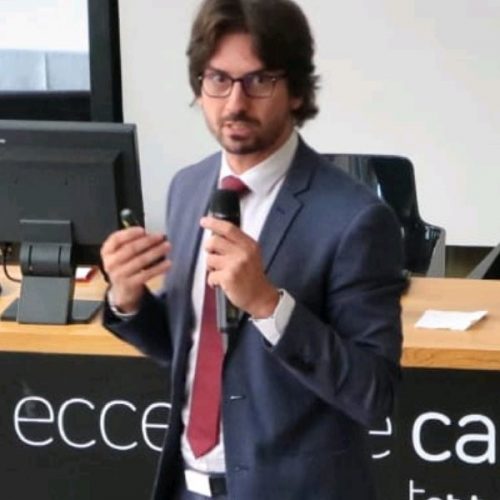 Co-Head in UniCredit Direct (Customer service and remote sales center in Italy). Before the current role, Andrea was the Head of Cross Channel Business Development. He has a strong vocation for teamwork, innovation, and achievement of sustainable results-oriented to the best customer experience.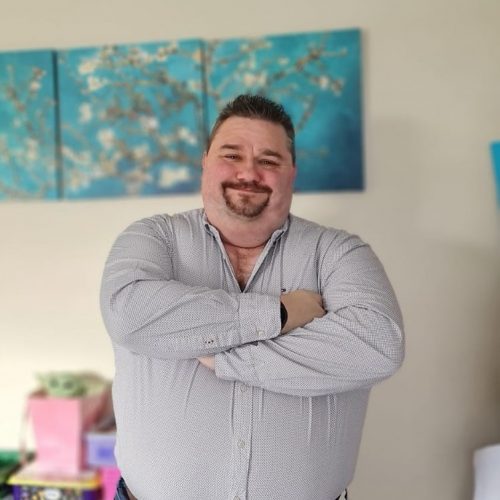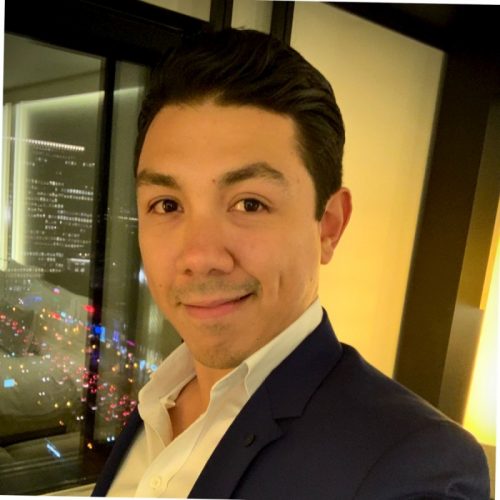 Don't just take our word for it
What they say about us
Very good selection of topics, very interactive. Very good location.

Telefonica

Director Customer Experience
Many insights and important topics. Good venue, well organized.

SEB

Head of region Baltic Countries
Great event, nice friendly staff from Bina. Useful agenda, interesting format, significant contacts within participants and speakers. Unchangeable Experience!!

ABN Amro Bank

Director Contact Center
There are very good and relevant speakers with the experience and expertise which is very appropriate. Having presentations in USB stick is great!

Vodafone

Director International Sales and Marketing Operations
The topics and discussions were of high level and really useful.

Turkcell

Director Customer Relations
Very good meeting with overall very relevant topics. Good opportunity to discuss, share experience and get connected.

Citi Bank

Member of board
Very enjoyable and extremely thought-provoking discussions in a very interactive group.

Telecom

Member of Board Orange
All speakers were very good, interesting discussions, interesting topics, perfect!

T-Mobile

Vice President Customer Experience
Interesting topics and good organization, good participants!

Austrian Telecom

Vice President Customer Interaction
This was my first ICEM Conference. I was amazed by the diversity of research topics on CX. I enjoyed networking with peers from cross industry, As well as those from different countries''

Royal Bank of Scotland

Director Customer Operations
'Hot topics, fantastic speakers and lovely audience, & great location, I had great time thank you very much for the invitee. Looking forward to meeting you all next year. All the best!

ING Bank

Head of Division
Get comfortable and enjoy your conference
Welcome to our virtual venue
In light of ongoing developments with COVID-19 and after thoughtful discussions with our Board of Directors and a few member companies, BINA has decided to move our ECI Summit 2021 to a fully online, virtual experience. Attendees will be able to participate virtually in vital conversations around the Contact Center and Pandemic within the cross-industry. will be able to partake in interactive and engaging experiences through a new dynamic virtual conference platform There will be live streaming, 1 to 1 meetings, Interactive panel discussions, Brainstorming round table sessions same as in offline/in-person events. The virtual system we will use also has interactive exhibition features and includes plentiful opportunities for sponsorship exposure, all while attendees connect from the comfort and safety of their home or office. 
Interested in becoming a sponsor?
If your company is interested in sponsoring ICEM Summit Berlin 2021, we'd love to hear from you. Send us a quick email and we'll get right back to you with some more information and our sponsorship brochure